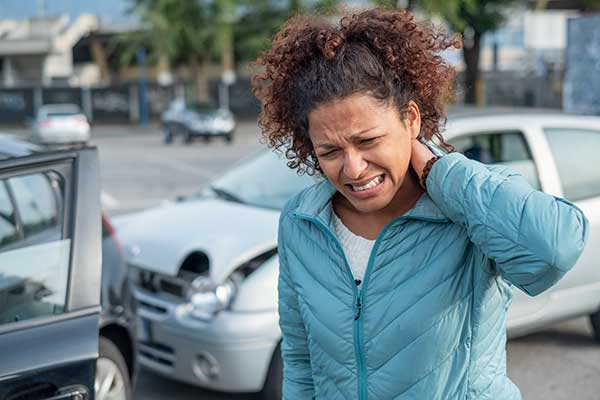 It can seem like a real nightmare, one moment you're driving along enjoying the ride and then the next moment finds you in chaos. Now you have to face getting the car repaired, lost time from work, rental cars, insurance claims and all of this is important.
But…. what about you?
Typically, there is a visit to the emergency room where you are examined and told that "Nothing is broken, it's not serious, just take these meds and you'll be fine in time." But will you? Often you wake up the next day feeling even worse. You need to know that articular (joints) and soft tissue (muscles, tendons, ligaments and discs) injuries need to be treated as aggressively as a broken bone, maybe more so. Because of their poor blood supply they can heal imperfectly leading to massive scar tissue formation. This abundance of scar tissue predisposes you to arthritis and degenerative disc disease in later years.
Don't let this happen to you. I have testified in court as an expert on the biomechanics, diagnosis and treatment of whiplash injuries. I am certified by the Spine Research Institute of San Diego and by Texas A&M University in vehicle collision reconstruction and by Logan College in Disability and Impairment ratings.
If you have been involved in a car accident, don't wait, call us today to schedule a thorough evaluation.